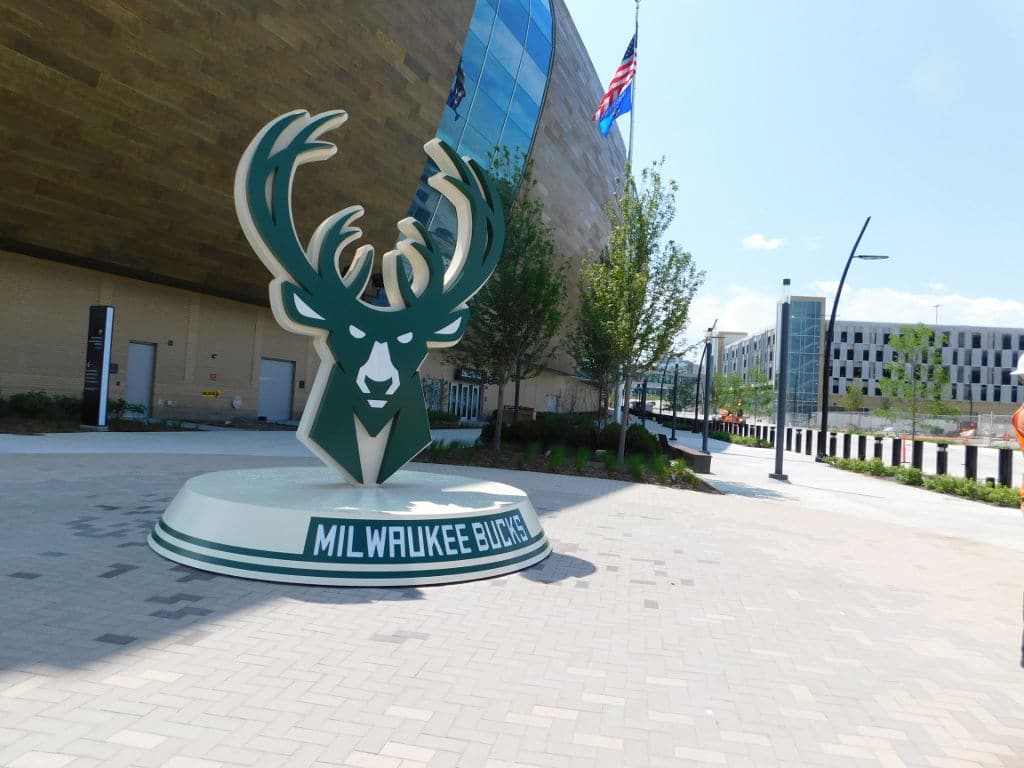 New Bucks logo is sitting outside the new arena.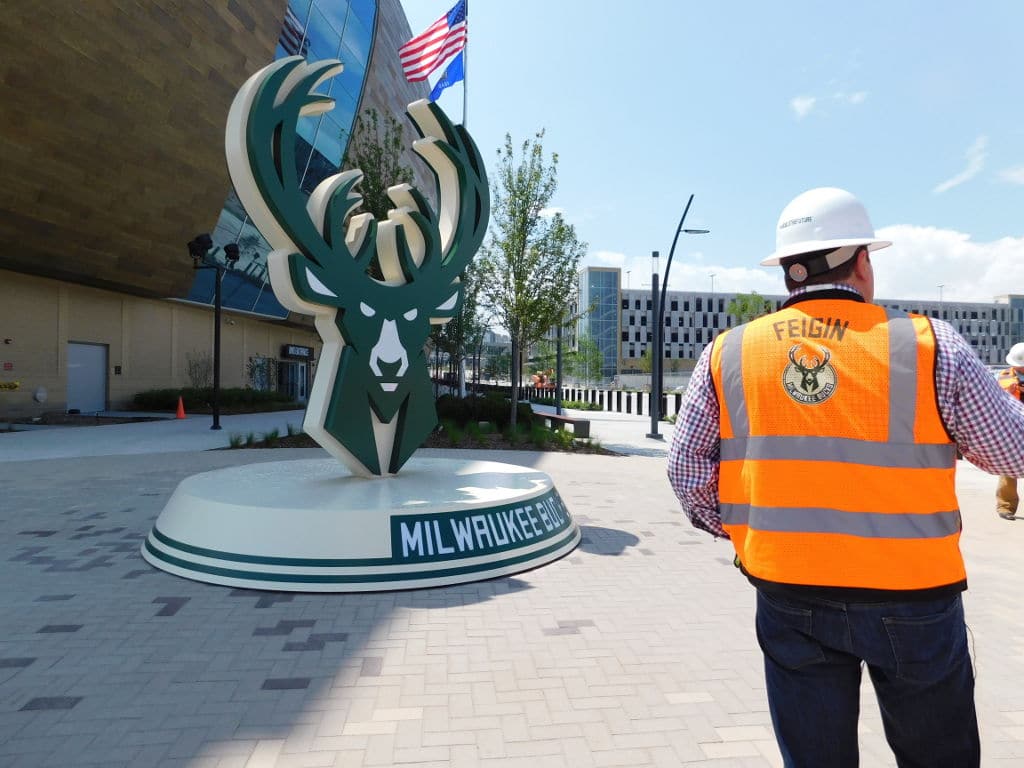 Bucks President Peter Feigin explaining that the statue glows and can be seen from far away.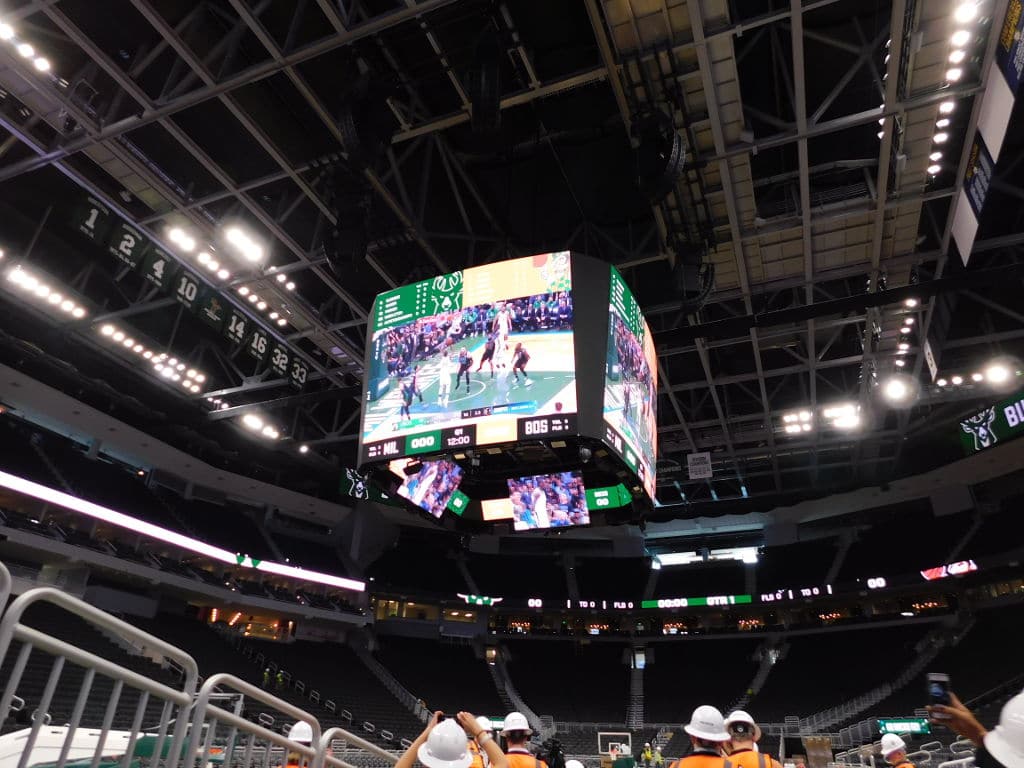 The new jumbotron is equipped with the latest pixels and graphics.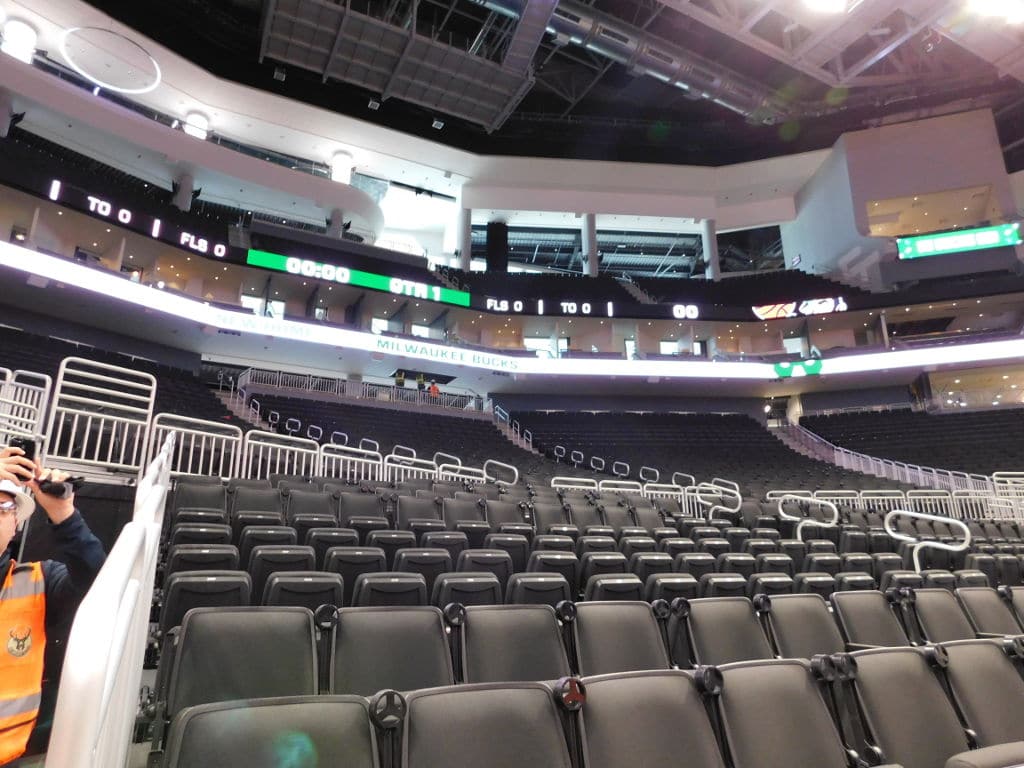 All seats are ready to be sat in.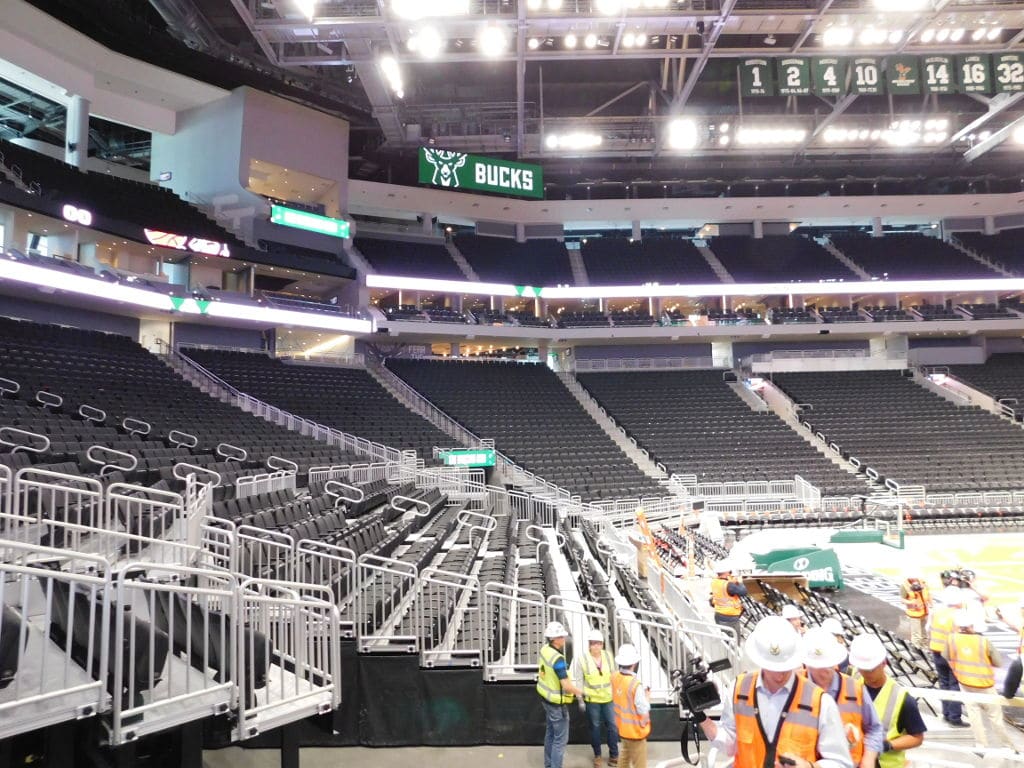 The new arena is almost ready for fans.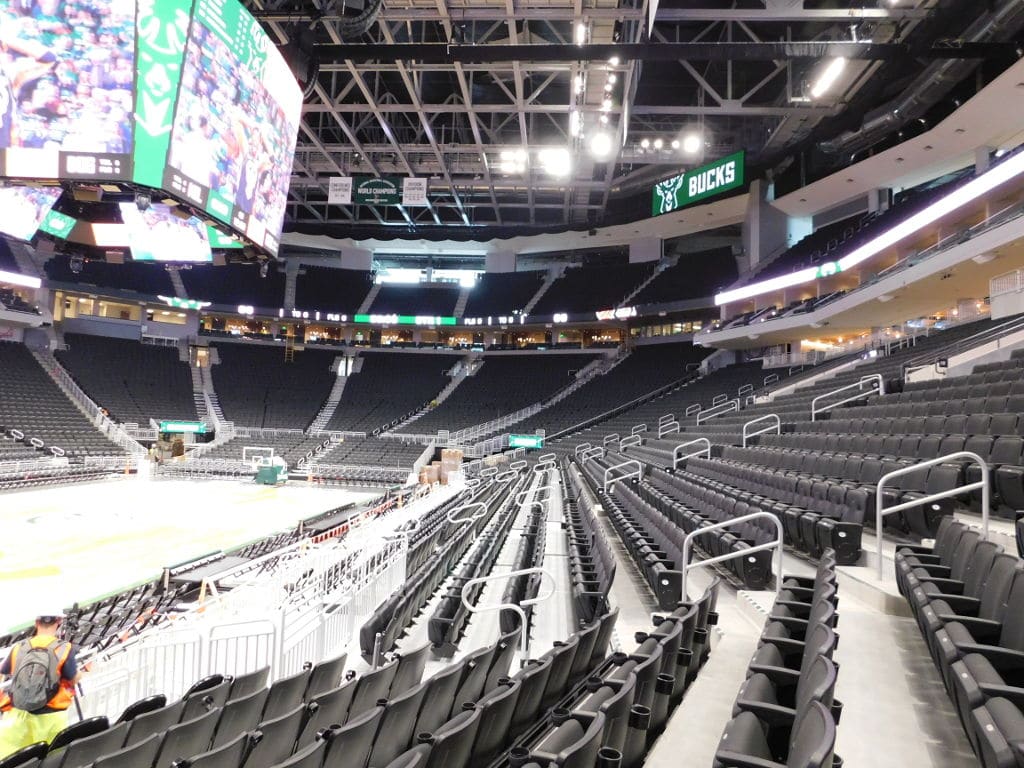 The new structure provides a comfort to the entire building.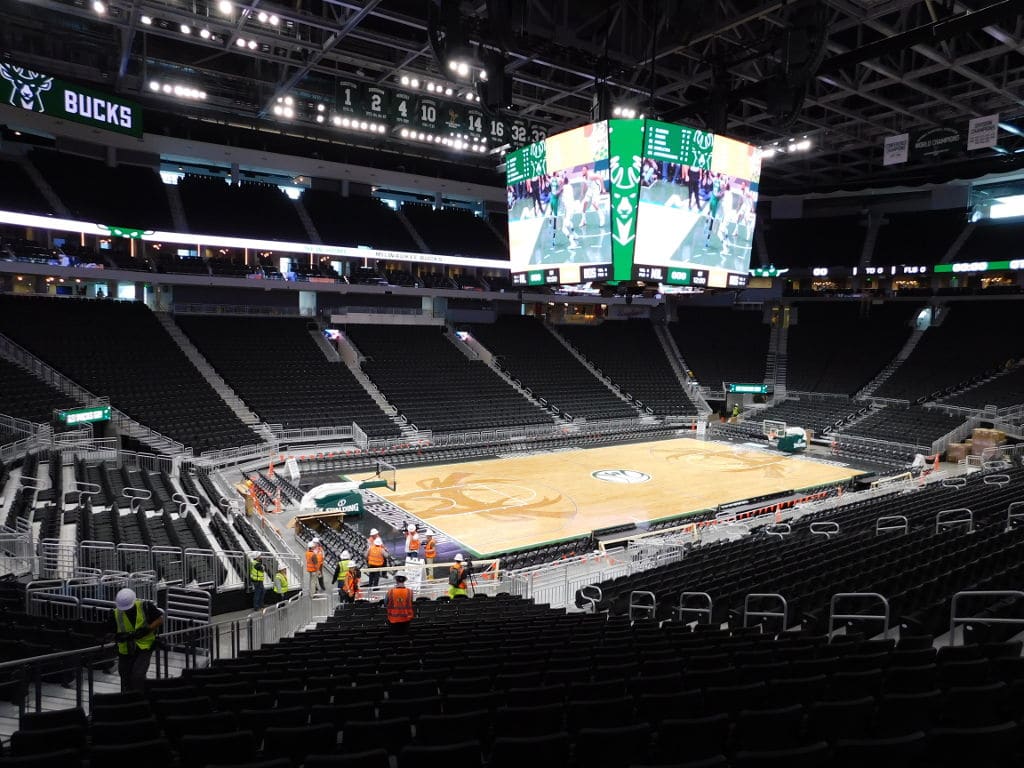 Every seat has a great view.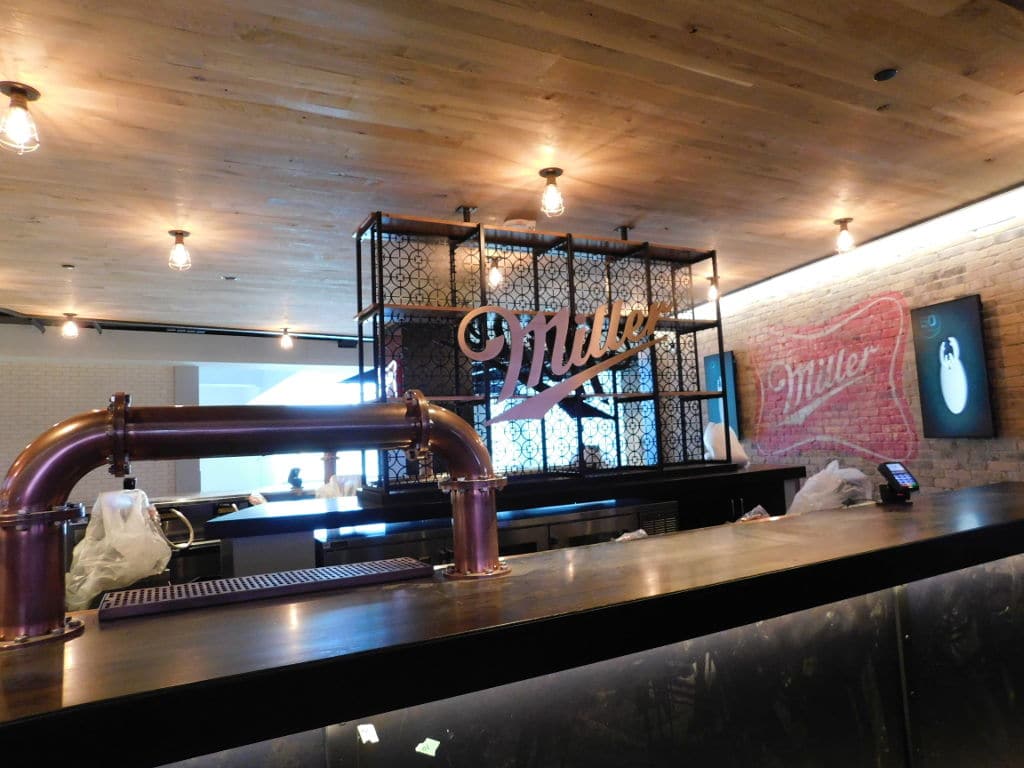 Miller Lite will be available to all fans during the games.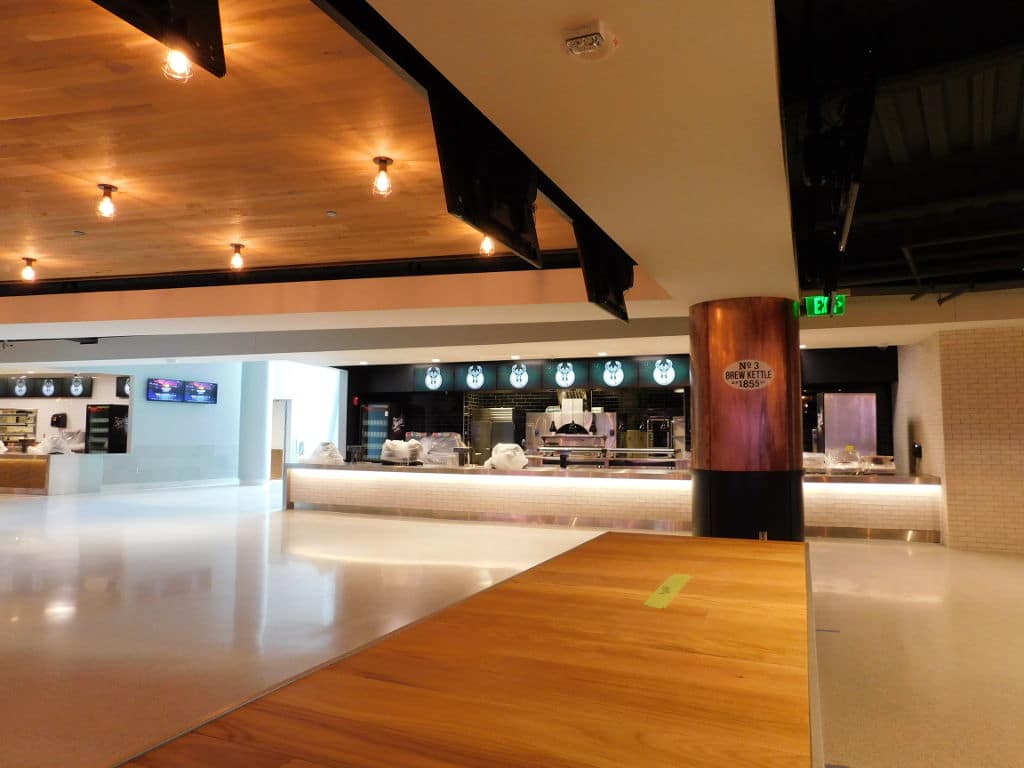 The entire arena has an open feel.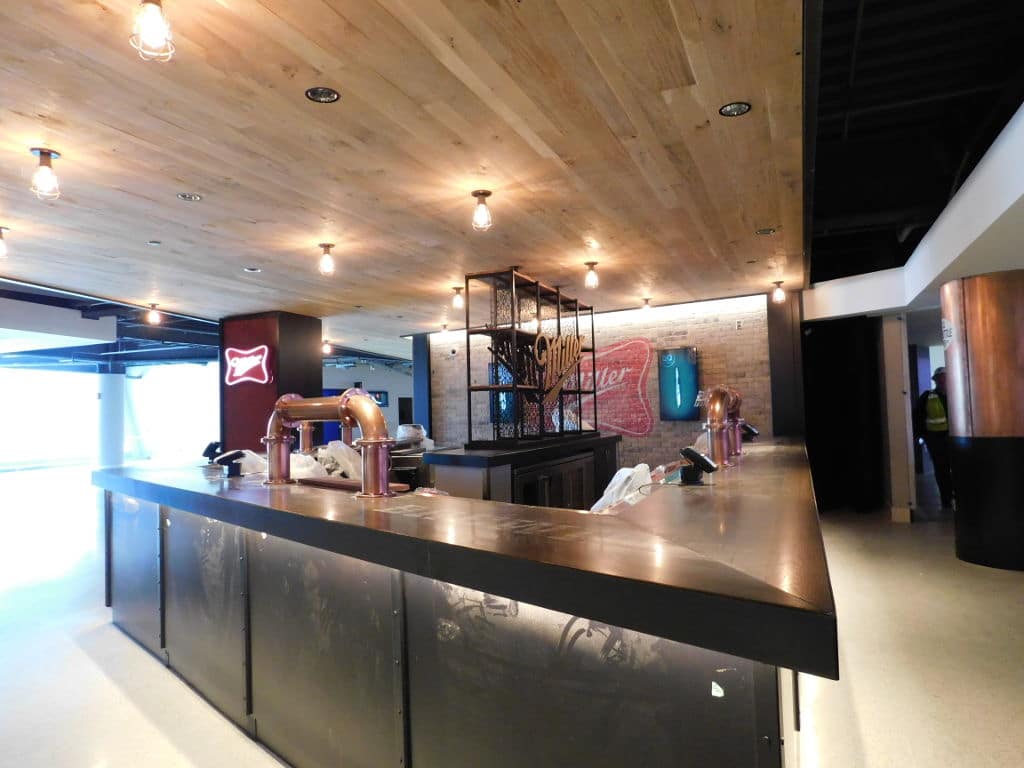 The Miller bar is under construction.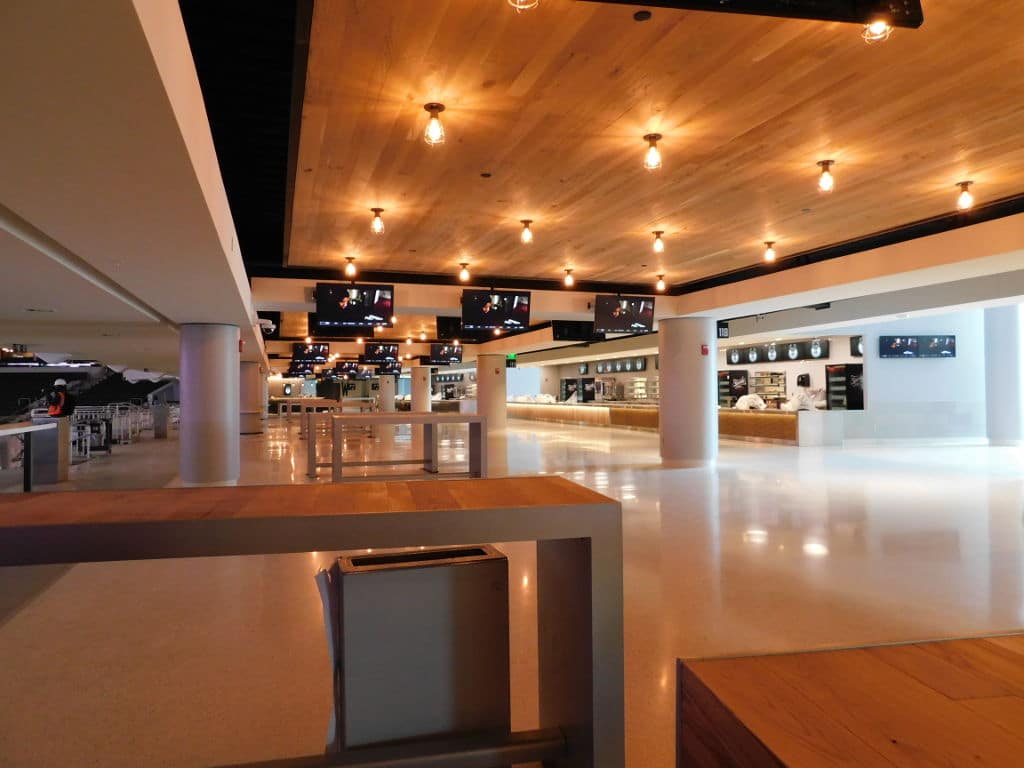 Food and refreshments will available to fans without them venturing far from their seats.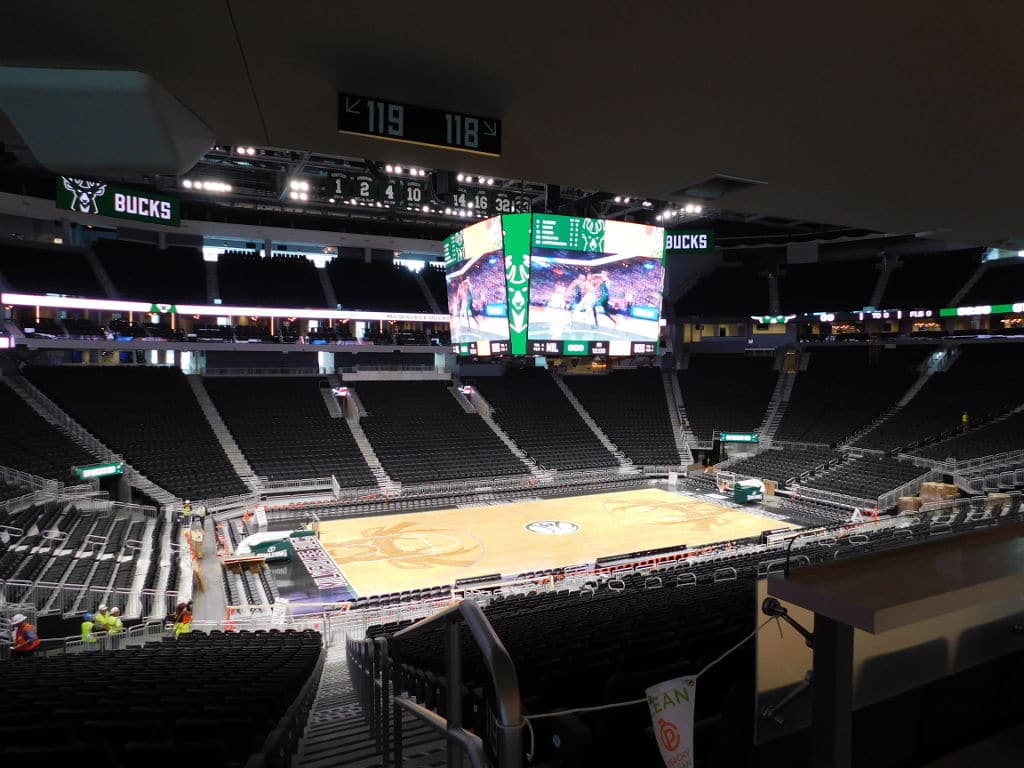 Another view of the new Bucks arena.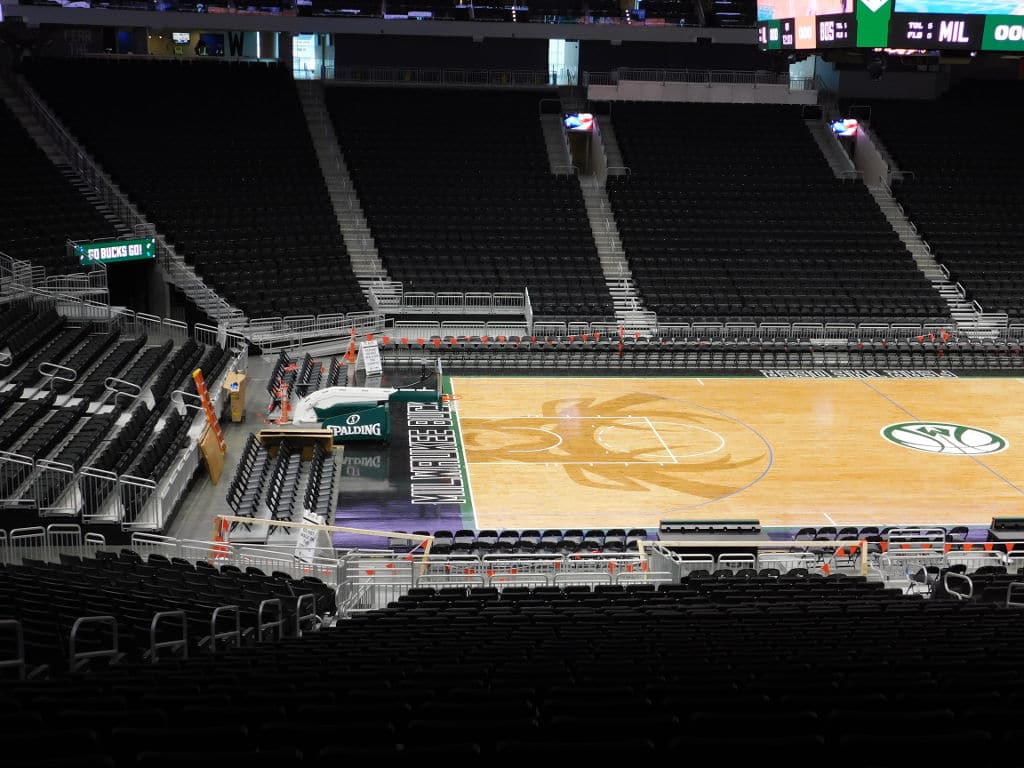 The floor is missing one important thing, the name of the arena.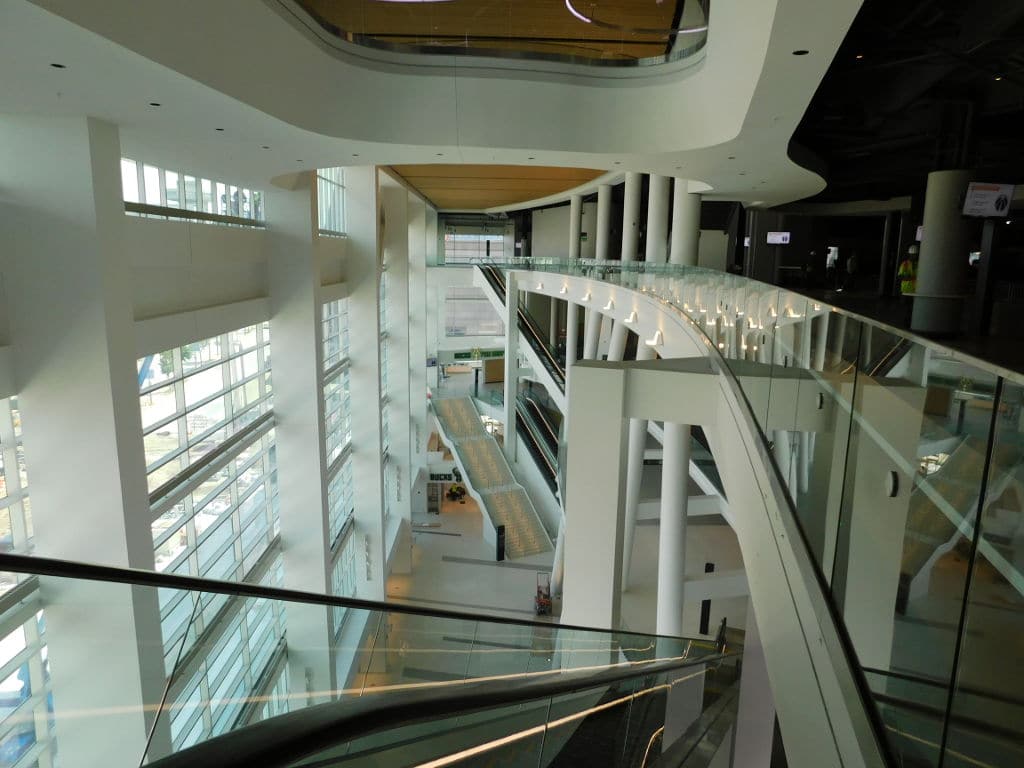 Each level has a better view of the arena.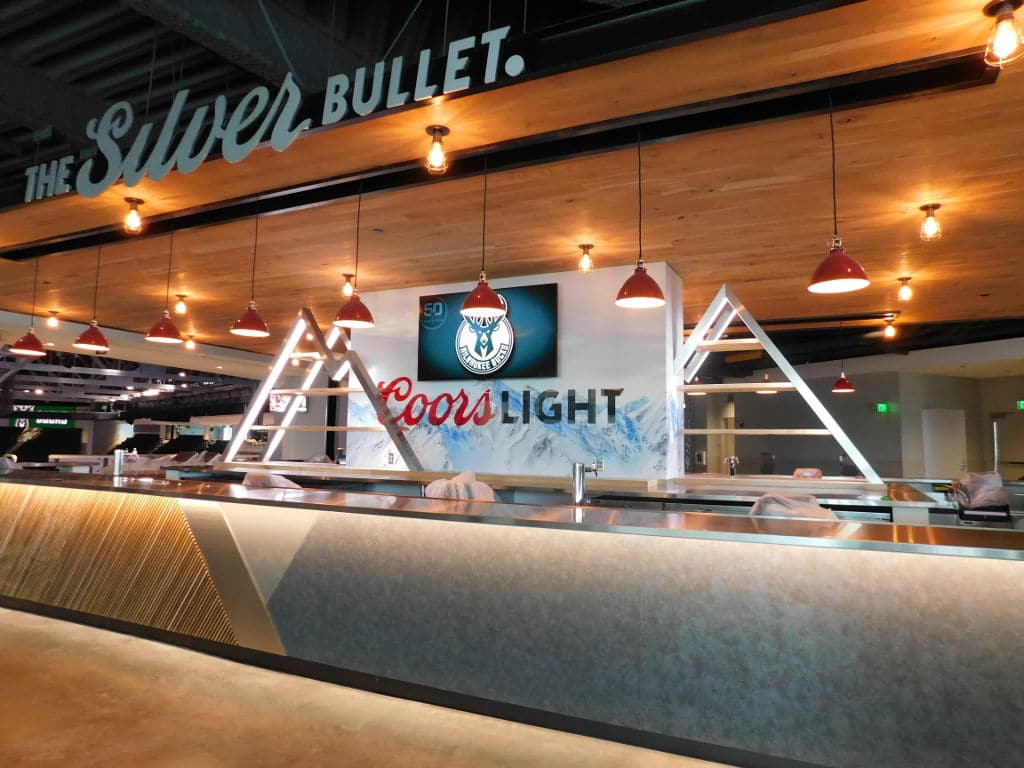 The upper concourse has a bar as well.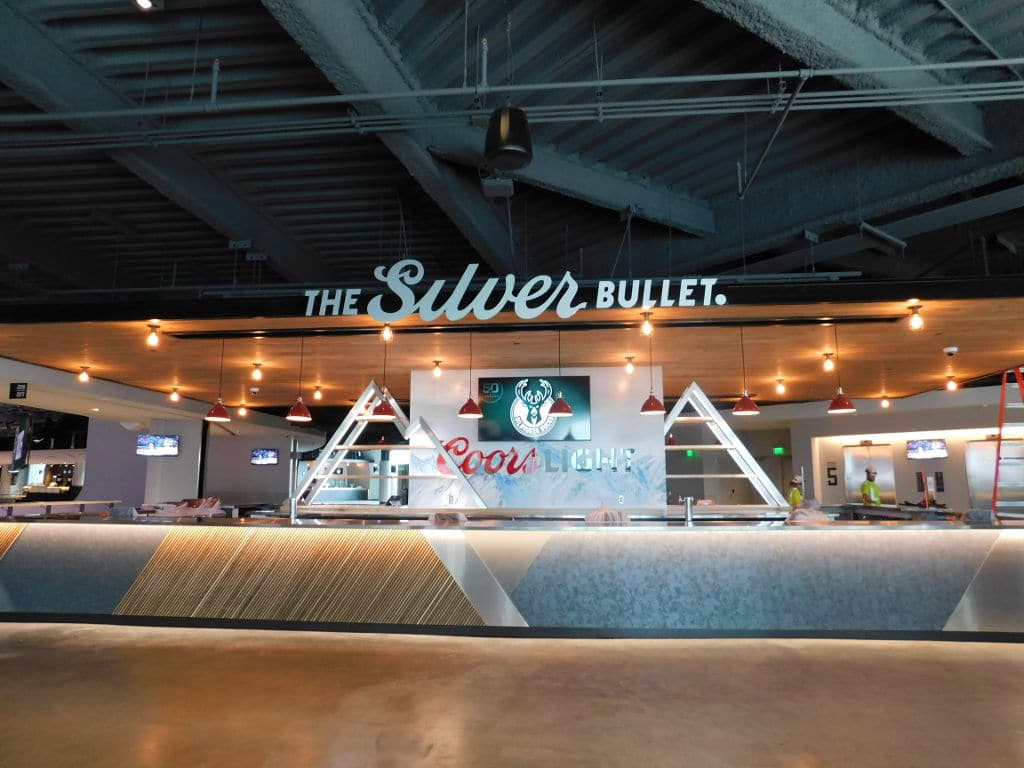 The Silver Bullet needs a tad of work before opening day.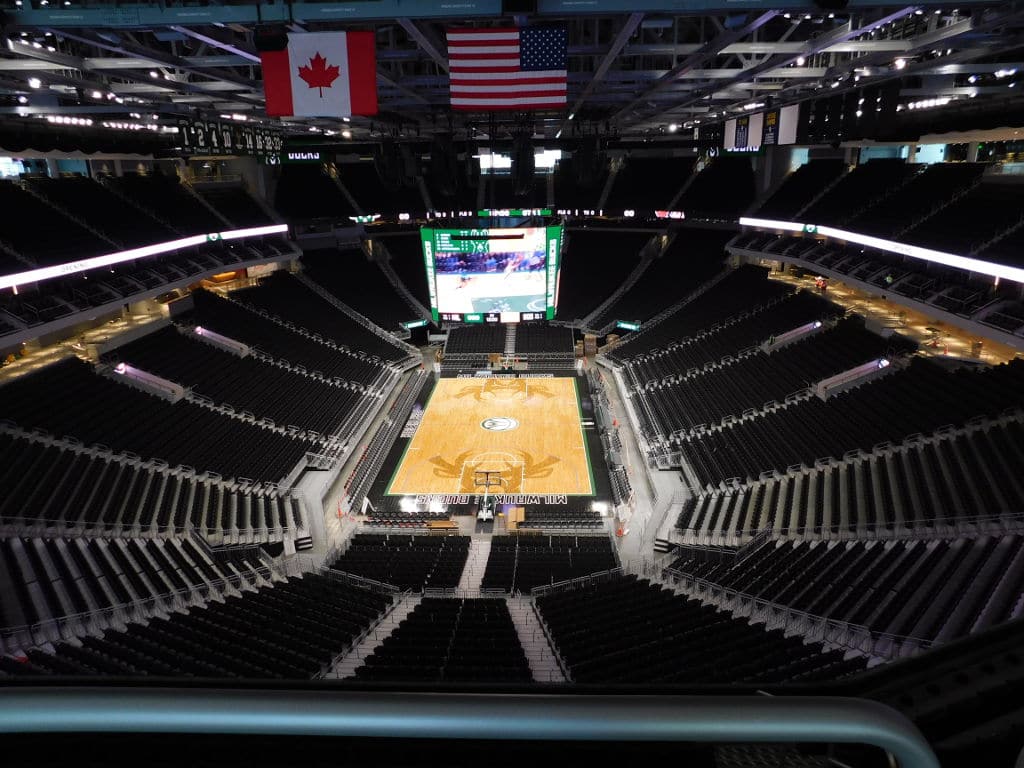 View from the upper concourse.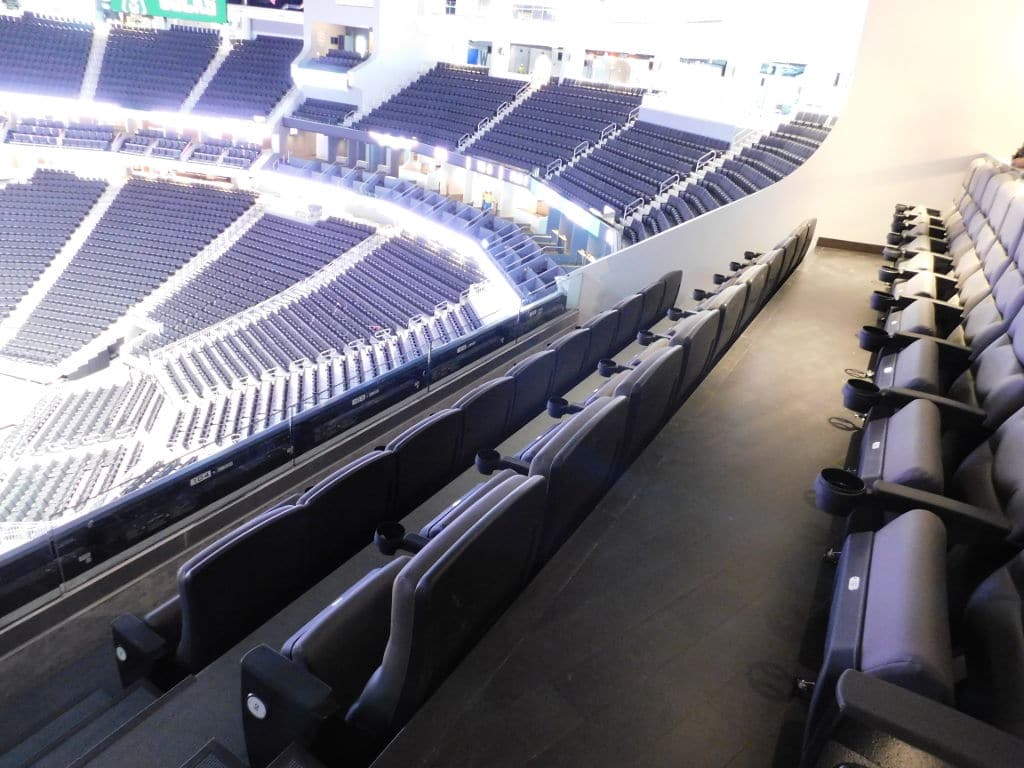 One of the tower suites that hold up to 30 people.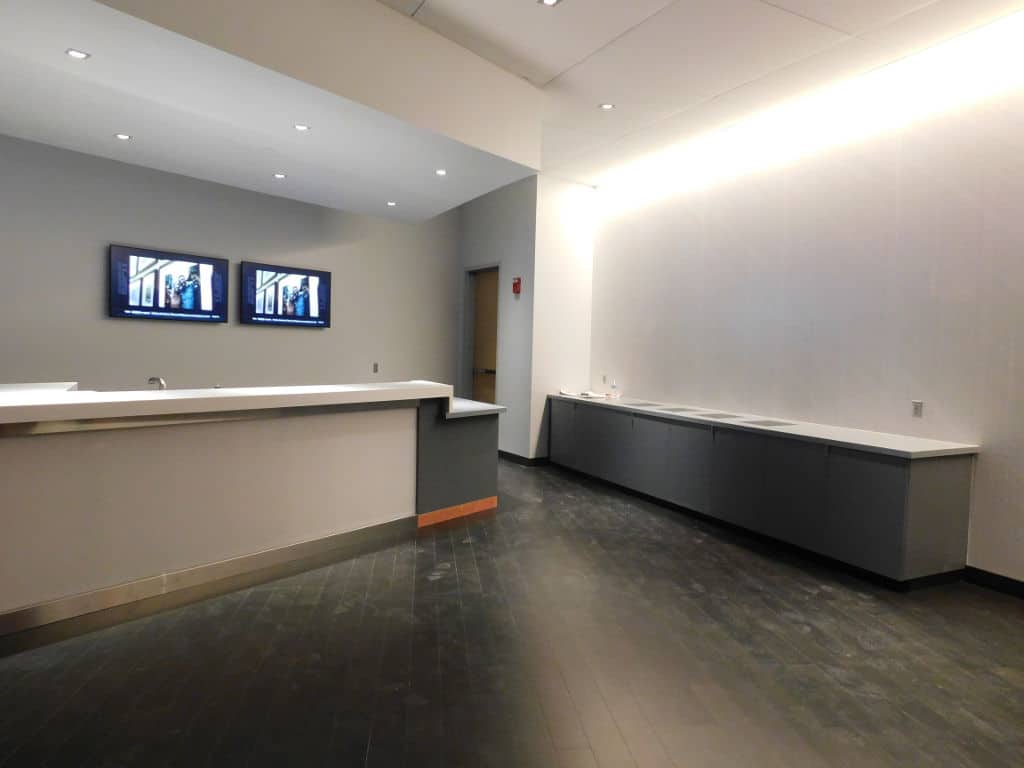 More of the tower suite.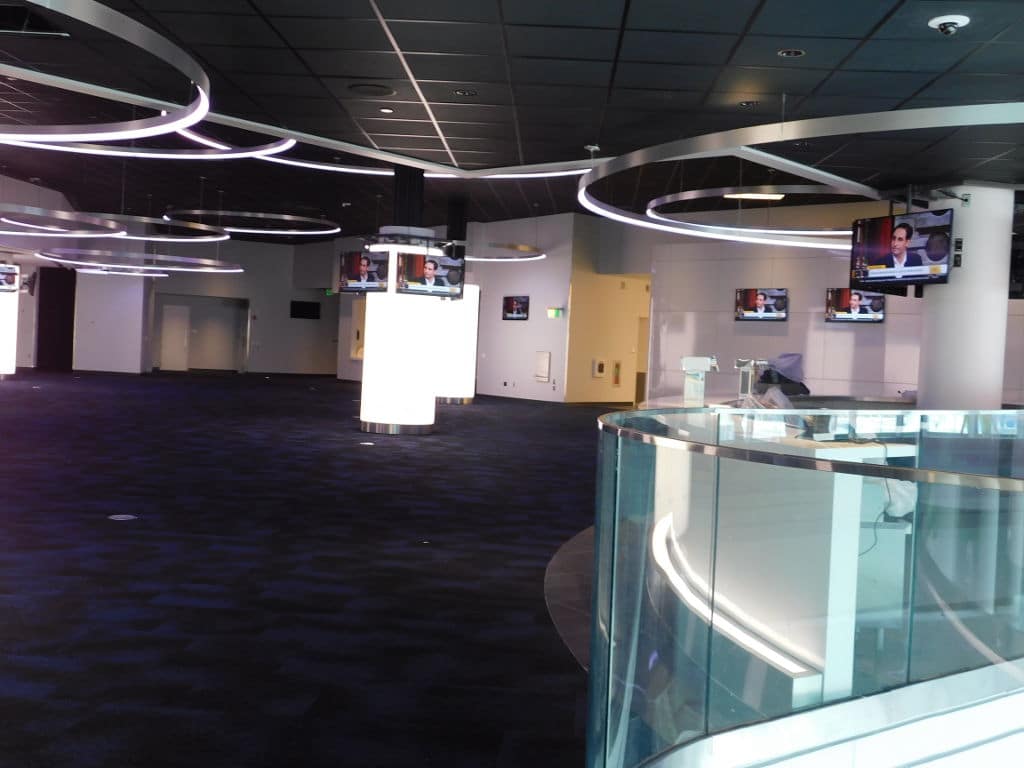 The highest area for fans to socialize and watch the game in the arena.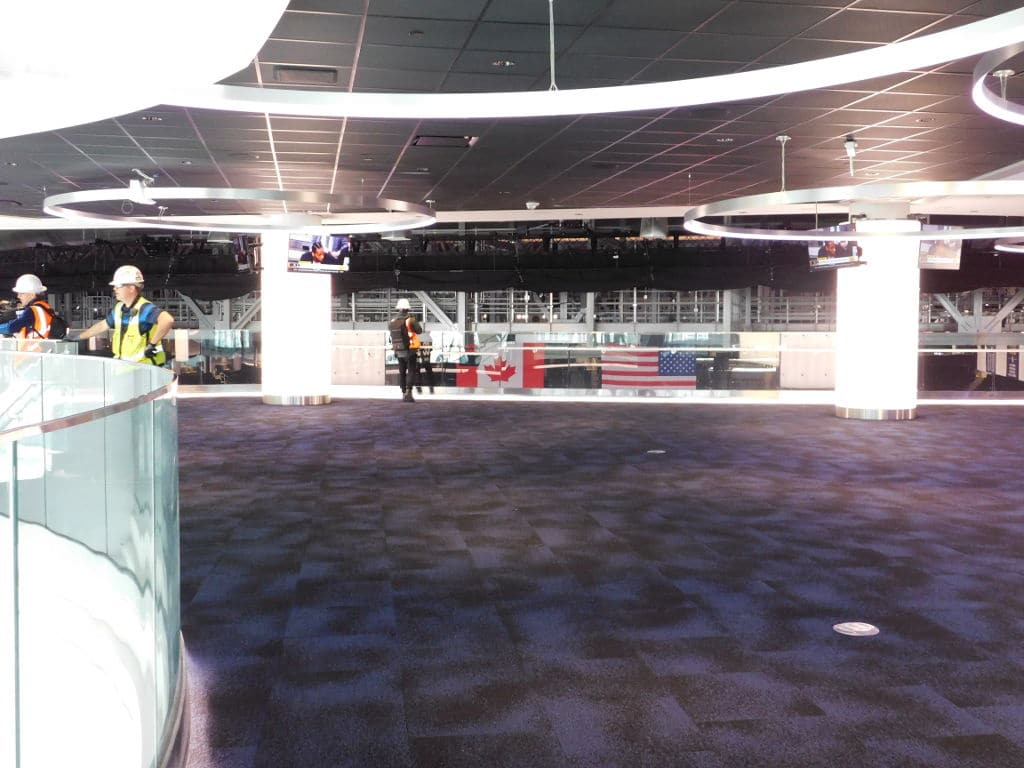 Club lights were added to give the standing area a lively feel.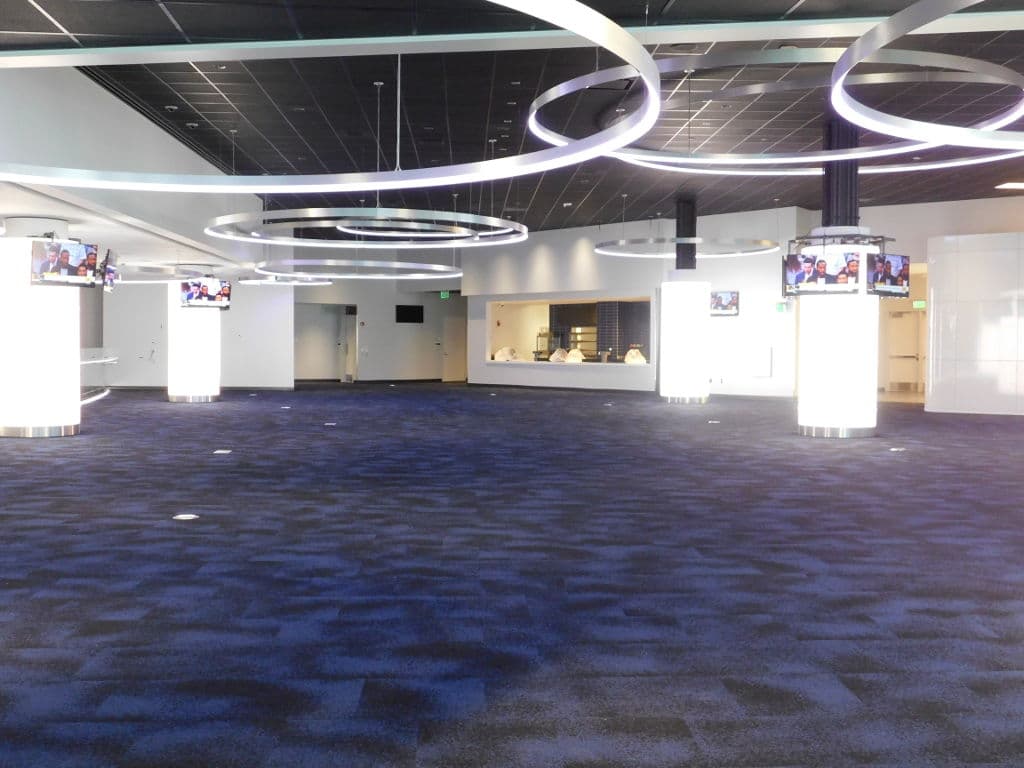 Bucks President Peter Feigin said the standing area is "one blank canvas of a very cool area."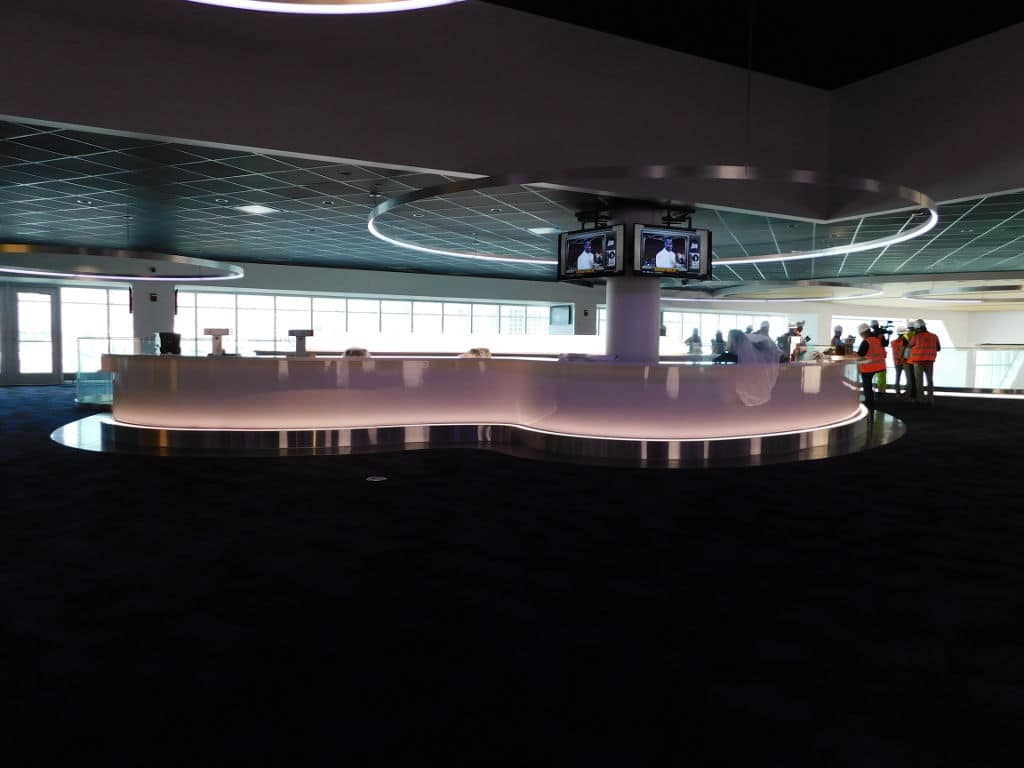 The standing area, which will be used for different events.
Photos By Nyesha Stone